The PS4 memory card is a small storage medium which users generally use to store information. The most common type of data that's being stored on a PS4 memory card include game saves, screenshots, videos, pictures, audio and other types of file formats. Users can also use it for smaller, portable as well as remote computer devices. The majority of the PS4 users are going to use flash memory due to the lack of the SD memory card slot in the PS4. Yes, unlike the previous generations of PlayStation, the PS4 doesn't have a slot for an SD memory card.
But if you want to still use an SD memory card with PS4, it's still possible. You have first to buy an SD card reader, then attach the SD card to it. Now insert that reader inside the PS4 USB port, and Hola! it works.
But, instead of all this trouble, why not get a tiny USB flash memory stick instead? The vast majority of PS4 users only go for flash memory sticks instead of an SD memory card. That's because they're easier to use and more comfortable for carrying. But if you're still interested in getting a memory card for PS4, please continue reading this guide.
Alternatives to PS4 Memory Card
If you want an additional storage space for your PS4, and you think that a memory card is the solution, you might be wrong. You have a few options here to expand the PS4 storage just like the Pros do.
Upgrade the Internal hard drive of PS4 to a larger and a higher-performance drive. This will not only increase the storage space of PS4, but also makes your PS4 faster and more immune against errors.
Get an external hard drive for PS4 and just make the storage expansion go externally. This is much easier than the previous suggestion, but the performance of your PS4 won't improve.
Get a compatible USB flash drive for PS4. The problem with flash drives is their limited storage capacity. But if you want huge ones, you can get for a higher price. We suggest then to go for an external SSD for PS4.
An SD memory card. Only very few of PS4 users would go for this option. An SD memory card, as stated earlier, requires a reader to work eventually just like a USB flash memory.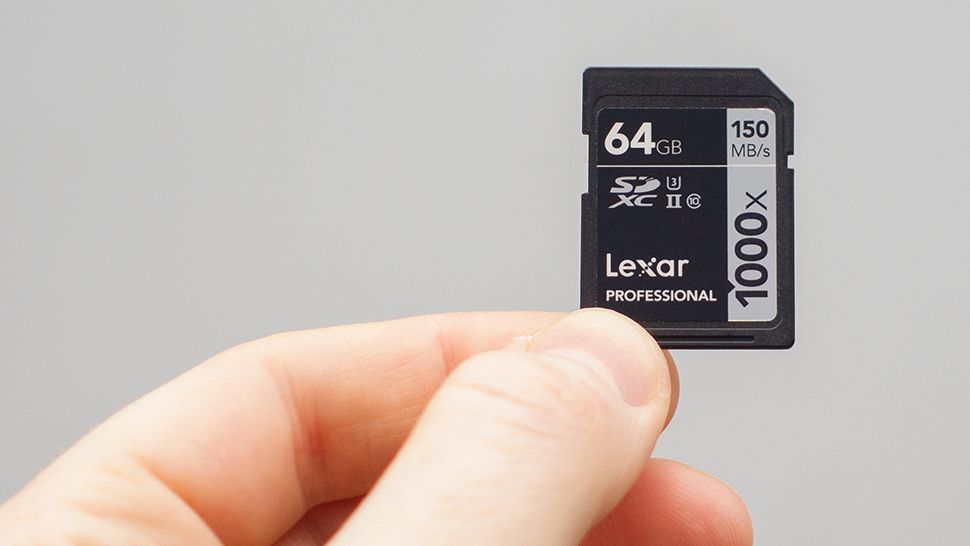 You should know also that the PS4 memory card is a solid-state device. This means it has no moving parts in order to function. This is a big improvement over older portable storage devices. The PS4 memory expansion is easy to do with choosing the right external memory for PS4. Floppy disks, for example, had flimsy discs inside which spun at high speeds and were subject to data loss when placed near magnetic fields. You can always use the PS4 memory card the way you want as a tiny storage device.
What to Look for in an PS4 Memory Card
Type
Before you start browsing for the best PS4 memory cards, you'll need to determine the exact type of SD memory card that your card reader takes. As a PS4 external memory, this device will help expand the PS4 memory without the need of HDD upgrade. There are three types available — standard SD, miniSD, and microSD — so check your card reader to figure out the one you need.
Storage
Before you make your decision, you'll need to decide how much content you're looking to store on your PS4 SD Memory card. Smaller 16GB and 32GB options can be great for the budding photographer, but if you're looking to capture 4K video (if you use PS4 Pro), you'll want to aim for the largest card you can afford.
Speed
Cards are available in different speeds, and while the average individual should be fine with most options, those looking to shoot high-definition video or those demanding peak performance should make sure the card they're purchasing has a "class 10" speed rating.
What Is PS4 Memory Card
The PS4 memory card is a small device with different types (some no bigger than your thumbnail). A PS4 user can use it to store electronic data, especially game saves, screenshots, and other media files. It's possible to get bigger PS4 memory with this device, but learn how to use it carefully. While memory cards come in a variety of shapes and sizes and are available for a variety of products, all the PS4 memory cards do essentially the same thing — store data.
PS4 memory cards, also referred to as PS4 flash memory, are essentially chips that allow users to write and rewrite data multiple times. Some of the key features of flash memory cards include their small size and the ability to retain data without a power supply. This allows them to fit into a variety of portable consumer devices.
What are the different types of PS4 memory cards available?
Over the past few years the number of different types of PS4 memory cards has reduced drastically. That all happened due to standardization. That's why when adding more memory to PS4 you should be careful about the right process. The main types currently available and working for PS4 include SD, Memory Stick and CompactFlash. Other, less common varieties in older devices include MMC, xD Picture Card and SmartMedia. They can all work in PS4 if you have got the right memory card reader in which they fit.
Secure Digital (SD) is the most widespread format, and come in various different capacities and speeds. Memory Stick is a proprietary format developed by Sony and as a result is found mainly in Sony devices. You can use that memory card inside the PS4 when cramming it inside a compatible memory card reader. CompactFlash is a standard specifically developed for digital cameras and is now most commonly used in higher-end SLRs.
PS4 models will usually only take one variety of memory card, although some devices and probably game consoles have a single slot that accepts two different varieties of cards. Something such as Sony cameras, which generally take SD and Memory Stick.
Many formats also have sub-variants. SD, for example, also comes in miniSD and microSD (also known as TransFlash) forms, while Memory Sticks have the Memory Stick Pro Duo variants. While the underlying technology is the same, the size and form factor is vastly different in these variants.
Whatever type you want, the PS4 memory card will work as a small, lightweight storage medium, just exactly as the USB flash drive does. If this is the case, why not to buy a USB flash stick instead of searching for a memory card for PS4?
Best PS4 Memory Cards
If you are looking for the best PS4 memory card to keep your small data like games saves and screenshots safe during your play, look no further. These are our picks for the best PS4 memory cards on the market.
Sony Tough Cards
Sony's Tough series are the first one-piece, molded SD cards. Such a PS4 external memory device can work very well on PS4. They lack the flimsy lock switch and the fragile plastic ribs that are prone to breaking off as a card ages. The cards are dustproof, waterproof, and 18 times stronger than a standard SD.
Sony SF G card
Even budget-friendly cards can be fast. Like the Tough cards, the SF G models (available in 32GB, 64GB, and 128GB capacities) boast a 300MB/s transfer speed and up to 299MB/s write speed, which is speedy enough to handle high-res video and photo bursts.
Delkin Devices Prime
If you are planning to shoot a lot of 4K or 8K video (which means you will need cards that are fast and have high storage capacities) cards from Delkin Devices may be for you. As a PS4 external memory, you should have no problem at all to add this to PS4. These SDXC cards are optimized for simultaneous recording and handling 8K, 4K and RAW burst shooting.
Delkin Devices Power
Think of the Delkin Devices Power SD cards as the Prime card in turbo mode. In addition to being able to handle 8K and 4K video, the Power card is good for 3D imaging, HDR and 360º recording. It has a UHs-II, V90 rating and a read and write speed of 300/250MB/s.
SanDisk Extreme Pro
SanDisk's Extreme Pro SD come in capacities from 64GB all the way up to 512GB if you don't mind dropping the cash. The cards aren't blazing fast— they're UHS-I and have a V30 rating with 90 MB/s write speeds and 170 MB/s transfer speeds. Still, that's fine for most applications, even at a professional level.
How to Use PS4 Memory Card
There are plenty of different uses for a PS4 memory card. Let's take the most obvious one. You buy a PS4 Pro which is capable of viewing 4k-quality pictures. However, you only get 1TB of built-in storage space which isn't going to do you much good because you still have lots of games and apps to install. This leaves the 1TB of PS4 Pro storage capacity very limited. On the other hand, an HD picture could easily get up to a few megabytes, and imagine if you take many screenshots in 4k mode, that is too much storage space.
With this in mind, you'd be capable of taking a few hundred pictures on PS4 Pro internal HDD before running out of space. Now, if you want to use them, it'll be pretty inconvenient. You would have to consider deleting pictures you love in order to make room for new ones. Also, with a PS4 external memory solution there should be no worries in this regard. But if you have a PS4 memory card, things might go much easier.
Additionally, just in case you want to read more about SD cards in general, please visit this great reference. Sure, you can connect an external hard drive to your PS4 and unload all information on it. the problem here though is what if this happens while you are working outside or when you are someplace else? Worse is what if you don't have your external hard drive with you? That's when a PS4 memory card is going to come in quite handy.
Formatting the PS4 Memory Card
Before using the PS4 memory card, you have to learn how to format it. Don't try to expand the PS4 memory wrongly just because the USB storage device you want is cheaper. That's because the PS4 system doesn't accept the use of any external memory without formatting. However, issues are capable of arising. Understanding what is a flash memory card is definitely going to give you a certain edge when recovering certain lost data. Bear in mind though you would have to rely on some sort of restoration software.
It's quite easy to learn how to format the PS4 memory card then use it afterwards on PS4. The first thing that you need to understand about this particular software is that it's pretty comprehensive. Additionally, it doesn't presume any high-level of technical knowledge on behalf of the user. It targets all sorts of people regardless of how well they can use a PS4 or whether they can use one at all.
Furthermore, after understanding what is a PS4 memory card, you'd definitely be a bit prepared as to what to expect. Also, if you've already formatted the PS4 memory card, you must learn how to insert it inside the PS4. Later, you will learn also how to get it working. So, without any further ado, let's take a look at the steps that you'd need to follow. That way is to make sure that your information is safely restored.
Conclusion
The PS4 memory card is just another type of PS4 external memory. You will use it to expand PS4 memory and enjoy additional space for more games. CDs and DVDs are larger and less durable, and their storage capability degrades quickly with lots of rewrites. An SD card's components are part of its circuitry, and its packaging is small and durable compared to these predecessors.
Inside the PS4 memory card is circuitry that includes flash memory. In our article How Flash Memory Works, we cover how that circuitry controls the flow of electricity when writing or erasing data on the flash memory chip. You should care more about finding more memory for PS4 to boost its performance. Even though each SD card complies with standards for the form factor, capacity, speed and common input/output interface. So, just like any other PS4 external memory, different SD card manufacturers take different approaches in designing the flash memory and supporting components inside.
See how the paper looks like? Is it wordy or even? If it
You should choose your topic and format according affordable-papers.net to the sort of essay.
is too wordy, then that will cause difficulties when you browse it.